When Elizabeth heard Mary's greeting, the baby leaped in her womb, and Elizabeth was filled with the Holy Spirit.
Luke 1:41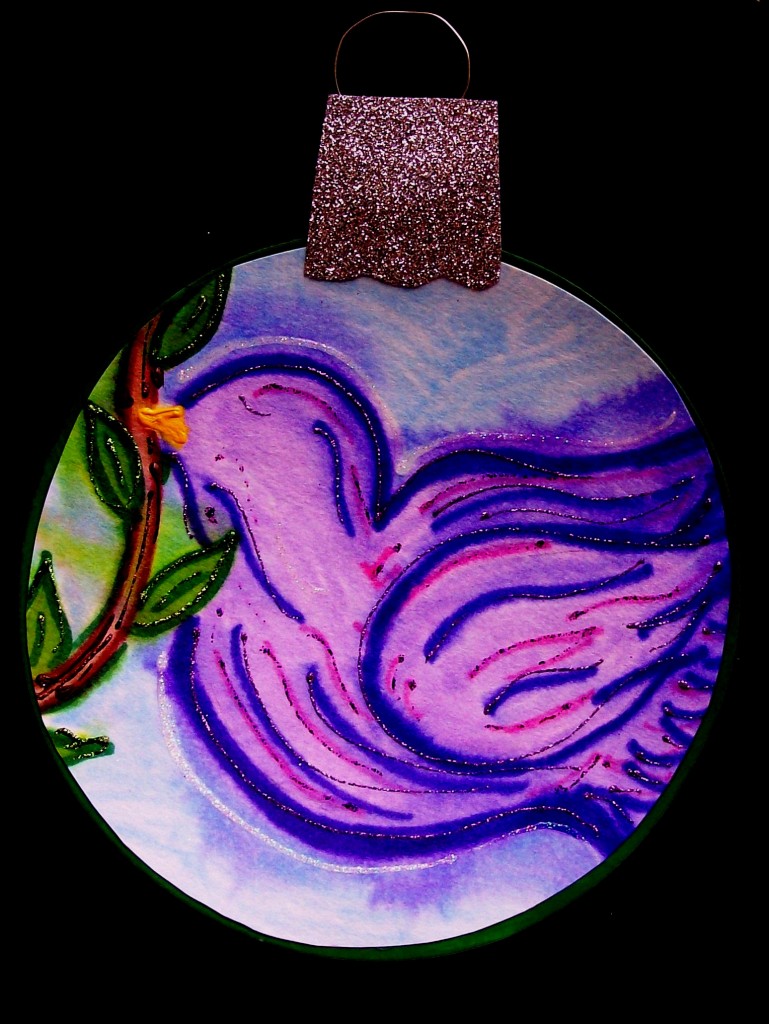 Outside of our kitchen window we have two bird feeders set up.  We love to watch the birds come and go and  eat their fill.  Once when we were having breakfast we thought we saw a dove.  As you can imagine we were so excited!  We watched it while we ate.  It hopped and danced around the yard.  It would get food and then go back to it's happy dance.
Doves are symbols of God's Holy Spirit.  Lots of people explain the Holy Spirit as God's work in the world.  Another way to think about the Holy Spirit is that feeling that you get deep inside of you.  You know that feeling – the one where you feel God's presence and love.
Elizabeth knew that feeling.  When  Mary proclaimed the greatness of God, the baby inside Elizabeth's tummy wiggled and jumped for joy.  That's totally understandable isn't it?  Whenever I hear about how amazing God is – I want to jump around and wiggle with joy.
I am curious.  When do you want to jump and wiggle with joy?  Christmas maybe?  It's coming soon and we will be filled with the Holy Spirit just like Elizabeth.  And maybe, just maybe the whole world will join us in all the joy.