As Adam caught sight of all of the critters.
He had to sit down he was getting the jitters.
Adam sighed and sat down on the nearest big log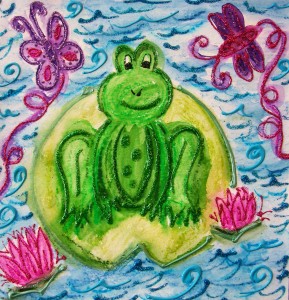 Luckily he discovered this green singing frog.
As the frog hopped away, Adam continued to groan.
I'll never be done he grumped and he moaned. 
I need to speed this up with a flurry of beasts.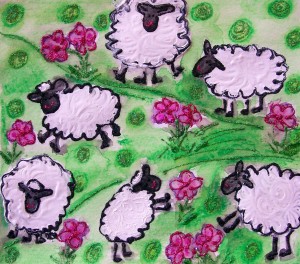 Like this herd of sheep with their soft wooly fleece. 
Look a litter of cats – a mom and her kittens.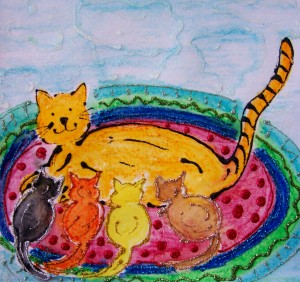 They purred at Adam and he was quite smitten.
As he played with the cats his heart had a change.
It felt warm and fuzzy and really quite strange.