Before he had finished praying,
Rebekah came out with her jar on her shoulder.
Genesis 24:15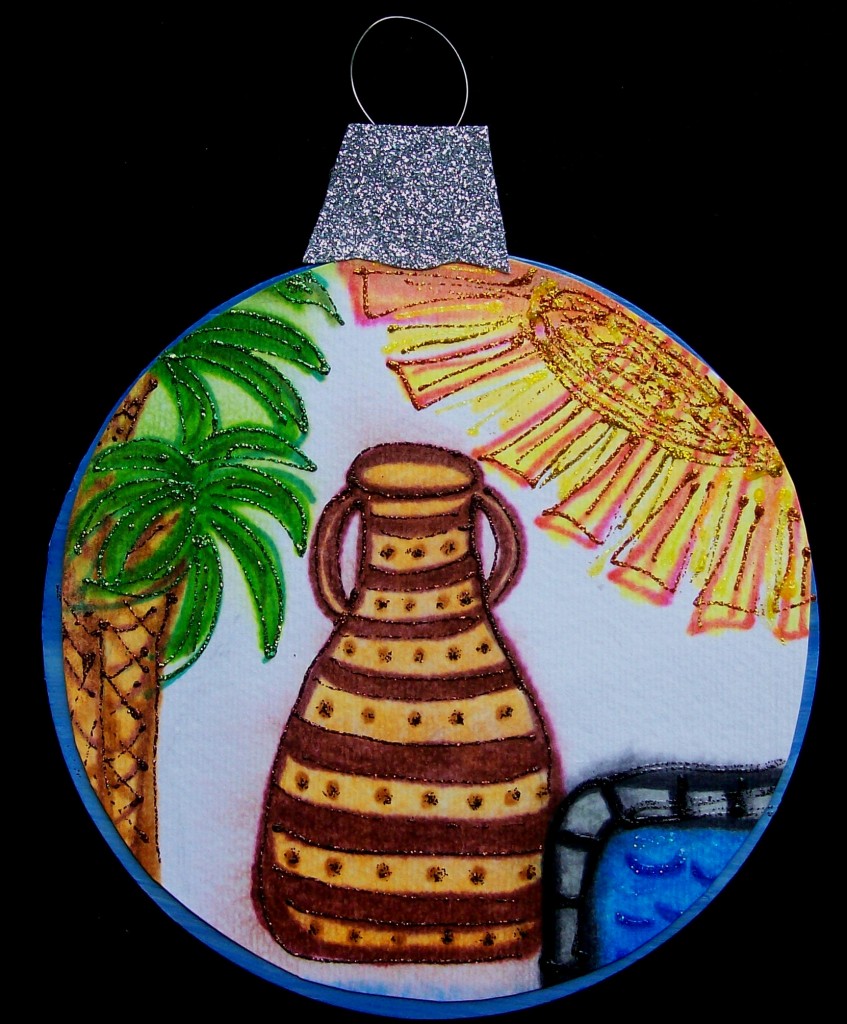 Abraham sent one of his servants to go and find a wife for his beloved son Isaac.  The servant prayed to God for help – when the girls come to get water, I will ask one for a drink.  If she offers some to the camels too – I will know she is the one.  It is quite a lovely story really – full of faithful servants.
Servant is another word Christians talk about.  Abraham sent his servant and he prayed to God that a girl with the heart of a servant and actions that matched would come so he would know who would be the right choice for Isaac.  The story says that Rebecca was very beautiful.  I can't help but wonder if part of what makes her so beautiful is her willingness to serve and be helpful.  A servant is someone who spends time to help another person.  A servant for God is someone who sacrifices (gives up) their time to help other people come to know God.  A servant for God is someone who goes out of their way to share the Love of God.
Sometimes when I think about the word servant I am reminded of the story Cinderella.  When I was a little girl – about 6 years old – Cinderella was one of my favorite movies.  I loved Cinderella – she was so kind to the animals.  She was so kind in fact, they worked on her behalf through the entire movie!!!  Cinderella was humble but also tried to stand up for herself which really was quite hard considering that her situation was so unjust.  But somehow she still managed to be kind and serve others – she was kind to the king's servants, she was patient with her yicky stepsisters, and loved the animals.
I loved the movie and story so much, my sister and I used to play Cinderella.  My sister would say "Cinderllie-Cinderellie, tie my shoes, fix my hair, clean my room, get me a snack…" Now that I think of it we played Cinderella quite a bit.  And come to think of it, I was always Cinderella!Hmmmm…. that wasn't so fair!!!  But, I guess it was good training.  Playing Cinderella made me want to be like her – kind, loving, patient, and humble.  Who knew playing could make you a better Christian?
I am curious.  What games do you play that help you to be a Christian?  Do you take turns on swings – waiting patiently and sharing?  Do you have tea parties with your favorite stuffed animal lovies and serve them and chat with them?  Do you build cities out of legos and make sure that all of the lego people are treated fairly and kind to one another?  I bet your play teaches you a lot about how to love like Jesus.  I have to go and play now.  But first I am going to find my sister and tell her it's her turn to be Cinderella!!!