While he was still talking with them,
Rachel came with her father's sheep, for she was a shepherd.
Genesis 29:9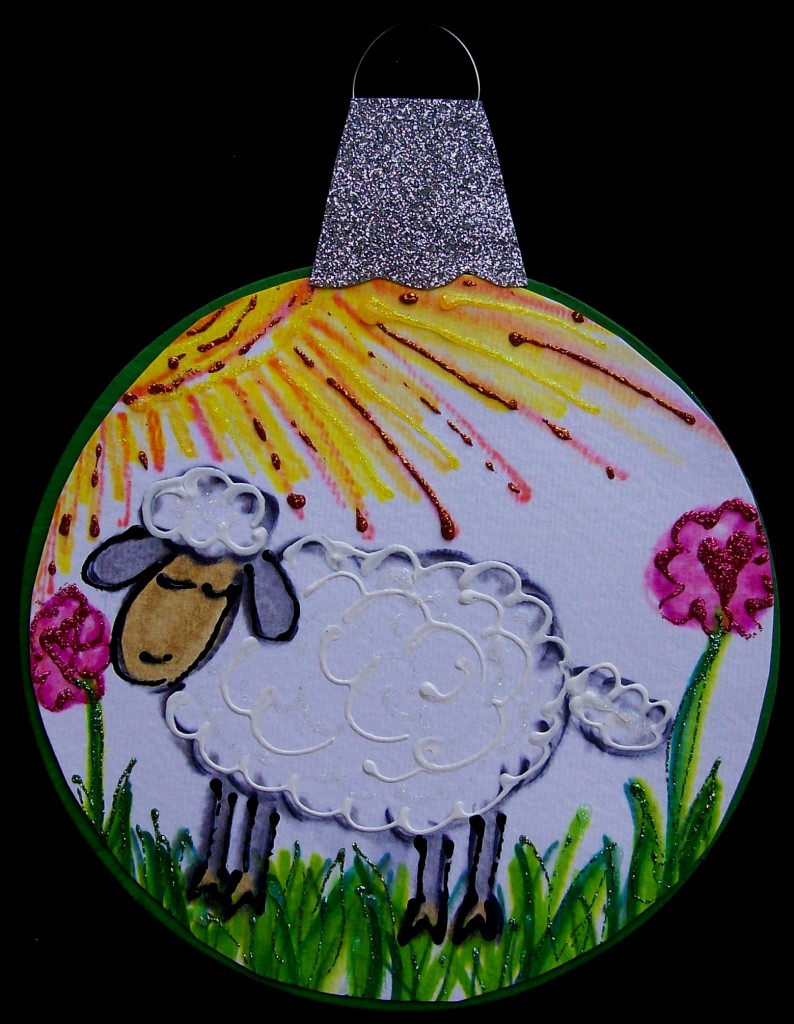 When I hear the story of Jacob and Rachel meeting – I forget how charmed I am by it.  I forget that Rachel was a shepherd.  A shepherdess – like in the hymn "I Sing a Song of the Saints of God" an old favorite for so many – young and old.  As you can imagine, whenever I hear about Rachel I hum or sing the song!
I sing a song of the saints of God, patient and brave and true,
who toiled and fought and lived and died for the Lord they loved and knew.
And one was a doctor, and one was a queen,
and one was a shepherdess on the green;
they were all of them saints of God, and I mean,
God helping, to be one too.
And as you can imagine, tears come to my eyes whenever I hear this song.  Good tears.  Joyful tears.  The tears that come when you have a longing for doing God's will and work in the world.  Like Rachel!  Like Saints!!  Like you!!!
Rachel's work was being a shepherdess.   And what a cool job really!!!  She was able to work outside, care for animals, help her family out.  I imagine she had a satisfaction that comes with doing something that lets you work really hard and use your gifts.  Isn't that funny to think that her job, her work, her vocation gave her so much???
In Christianity we call work – vocation.  A vocation is something someone just has to do for God that uses their special gifts and talents.  Some people are doctors, lawyers, priests, farmers, ranchers, engineers, teachers, baristas, grocery store clerks, mechanics, moms, dads, sisters, brothers, aunts, uncles, granparents and on and on and on the list goes…
The beauty of calling your work a vocation is that you know it is special.  Our work is a blessing from God.  Our work allows us to use all of our giftedness.  Our work, our vocation allows us to use our unique qualities and super-wonderful-awesomeness for God.  People all around us can come to know and love God through us and our work!!!
Think about it – If you are a teacher, you are helping others learn and gain knowledge so they can make the world a better place.  If you are a doctor, you are healing people and making them feel better and find peace.  If you are a barista, you are helping people wake up and notice the beautiful world around them.  If you are an engineer, you are helping our city work efficiently so people can be kind towards one another.  And on and on the list goes…
Well, those are all grown up jobs – what about kids you might be asking?
Do you have a vocation?
Yes. You do.
Your work, your job, your vocation is to keep learning so you can help teach adults.  Kids have a special gift from God.  You are imaginative and creative and curious.  You need to share all of that with the adults around you.  I fear that some of us have forgotten that part of who we are – we get so busy.  So we need  you to remind us about loving animals, caring for the environment, and treating one another fairly.  We need you to remind us to create games, stories, and art.  We need you to remind us to laugh and hug and get messy playing.  We need you to remind us that we were kids once too.  We need you to remind us that we can be saints just like you.