Now Israel loved Joseph more than any of his other sons, because he had been born to him in his old age; and he made an ornate robe for him.
Genesis 37:3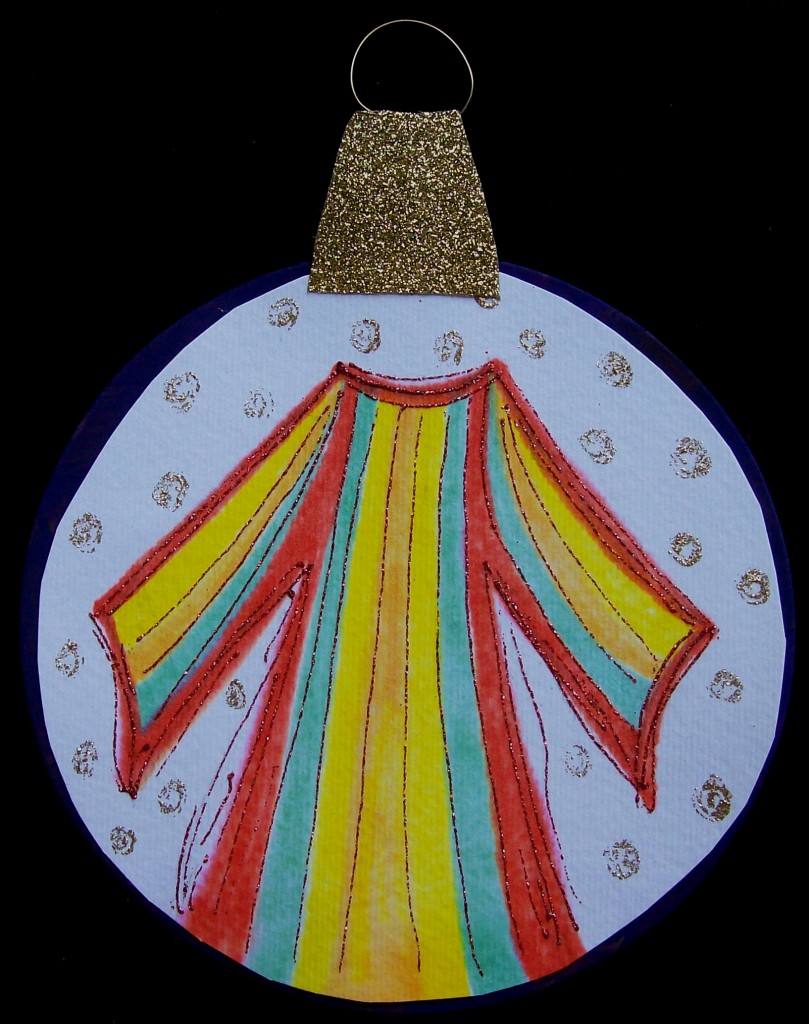 It doesn't seem right to post the blog I had planned for today.
Many people are feeling sad today.  Sometimes, I am sad to say, people can do terrible things to one another. 
Joseph from the Old Testament knew all about terrible things.  His brothers were not very fond of him – in fact they hated him.  They betrayed him (a fancy way of saying hurt him) and got caught up in their hatred.  I am not sure why they hated him.  Maybe they were jealous of the relationship he had with his dad – after all his dad gave him a special coat.  Maybe they were jealous because he had special gifts he used.  Maybe they were just unhappy and angry.  I don't know why they were filled with hate but they were.  I don't know why people are filled with hate.  But sometimes it happens.
But I don't think the story of Joseph is just about hate.  I think it is about how God never leaves us and wants to be with us.  Somehow God was with Joseph through the good times and in the bad.  Joseph had a gift.  He was able to dream and tell of God through these dreams.  Maybe that is what the story teaches us – dream about God.
Joseph was also able to listen to other people and hear about their dreams.  Sometimes those dreams were about good things and sometimes they were not so good.  Joseph listened – and God was with him through it all.
Let's pray, 

Dear God,
Please be with all people today.
Let our smiles comfort people who are sad.
Let our hearts be filled with love for all your people.
Let our minds dream about you.
Bless us with peace so we can know you are with us always.
Amen.