This picture brings up two scripture quotes for me –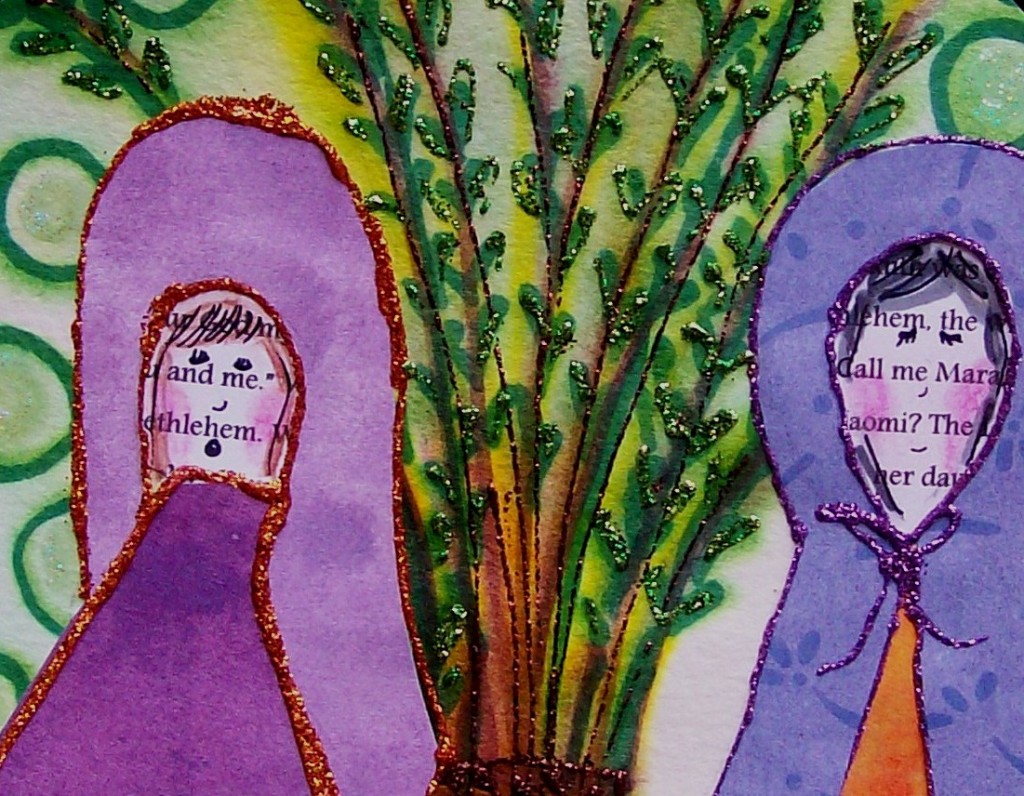 But Ruth said, "Do not press me to leave you or to turn back from following you! Where you go, I will go; Where you lodge, I will lodge; your people shall be my people, and your God my God. Ruth 1:16
Naomi her mother-in-law said to her, "My daughter, I need to seek some security for you, so that it may be well with you. Ruth 3:1
The Book of Ruth is one of my favorites!  It is the first story I read when I was given my first Bible.  And no I don't just like it because it is short (only 4 chapters –what an easy read and you can find it here) but because it is sweet!!!  And (BONUS!) it has a couple of strong women who change their lives with God's help and in turn make a difference in the world.  Timely book.
Ruth and Naomi are so there for one another! The story shows us how to live an inclusive and embracing life.  It also shows us how affection, loving-kindness, and sacrifice can make an amazing difference in a person's life.  I am going to go reread it now.
After all the hatefulness over the last few months and last night and this morning – I want to be reminded of God's dream for people.
Love, Kindness, Integrity, Generosity, Hope…
But first a prayer…
Gracious God,
Thank you for the witness of strong women.
Thank you for women everywhere
and all people
who put loving kindness
in front of personal security and success.
Please forgive us
when we place our fear, insecurity and selfish desires
in front of the good of others.
Guide us to walk in the ways of Ruth and Naomi.
Accepting one another
Helping one another
Loving one another
and finding,
through it all,
that indeed
all is well.
Amen.