Introductory paragraph.
Adam Names the Animals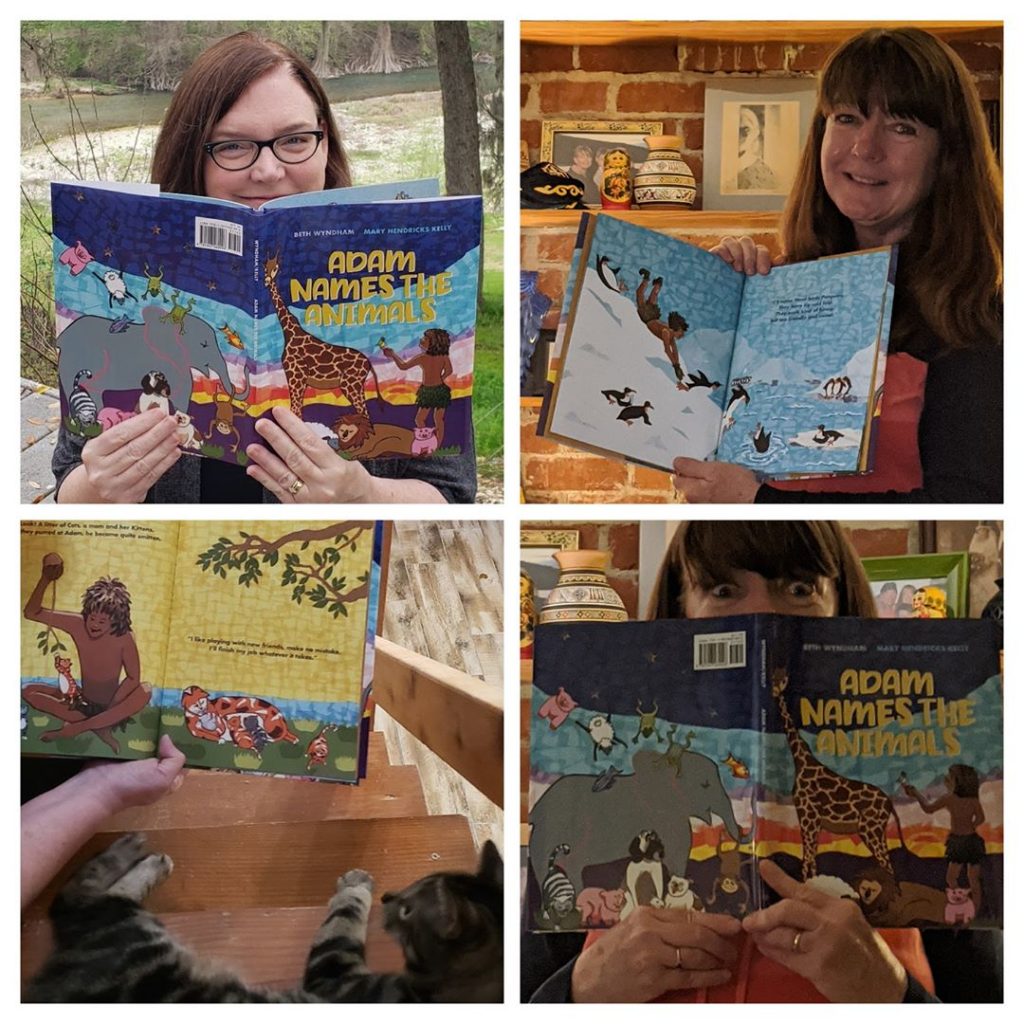 About the author:
Beth Wyndham is an Episcopal priest in San Antonio, Texas. She has spent most of her life working with children and their families. Before turning to ministry, Beth coached figure skating in Dallas, Texas. From there she became a youth minister before being ordained. She served as a school chaplain in Dallas and Associate Rector at St. Anne's Episcopal in Desoto, Texas.
Beth served for six years at St. Tomas Episcopal Church and School in San Antonio. She is now a church planter for the Diocese of West Texas where she enjoys time with her husband, two sons, two dogs and two cats. This is her first children's book. She is so thankful for all the curious kids she has encountered that love asking questions about God!
About the illustrator:
Mary Kelly lived in at least six states and three foreign countries growing up as a result of her father's career in the Air Force. Mary earned her BA in Fine Arts at Brooklyn College, City University of NY. She lived in Brooklyn and Queens for almost 28 years before moving to Santa Barbara where her husband, Sean, grew up and where they still reside. She has two sons. Mary is a member of the Santa Barbara and Goleta Valley Art Associations.
Adam Names the Animals can be purchased through Material Media Press.
"Author Beth Wyndham takes Genesis 2:19-20 and runs with it in Adam Names the Animals, a children's picture book that will spark young readers' imaginations and keep them engaged."

Lone Star indie review
Another Book
About Another Book…